The Project
To carry out surfacing repairs on a difficult to access and badly deteriorated road in Ironbridge, Telford.
The Challenges:
St Luke's Road in Ironbridge, Telford is difficult to access, with the road width narrowing to 2.5m along with steep gradients.
The only two access points at either end of the road were over 750m apart, with historical walls running alongside the road. The site had required maintenance for a number of years, however a solution could not be identified due to traditional surfacing techniques not being suitable given the access challenges.   
Rejuvo JPCS recommended the BBA HAPAS approved carriageway product, Rejuvophalt.
This is a hand laid, cold-applied bituminous emulsion-based mixture, for use as an overlay surface treatment in areas of limited access.
It provides a uniform overall appearance on existing bituminous surface courses that have been subject to a high number of reinstatements and patching, or are showing signs of early deterioration such as fretting or minor raveling.
Our specially designed Rejuvokit was ideal for the narrow single-track residential road. All of the required plant and material for the project was loaded onto a single vehicle to be transported to the site. A wheeled mixer that was purposefully designed for use on steep gradients was used to mix the material on site, to then be hand applied. A larger operational team was deployed to overcome the impact of pushing the mixer over long distances between the two access points. The combination of the Rejuvophalt product and our Rejuvokit meant installation could be carried out very quickly, with minimal disruption for the local community.
The Result
As a result of Rejuvo JPCS applying Rejuvophalt to this road, the following benefits were realised:
The challenges of the site were overcome to not only repair the road surface, but also to prevent further deterioration. The product permanently arrests deterioration and oxidisation.
Approximately 52-66% savings were achieved using Rejuvophalt against traditional approaches, given the site constraints.
Local resident satisfaction was improved after waiting for the carriageway works to be carried out for years. The finish of the product is both aesthetically pleasing and hardwearing.
Since the process is manual and cold, and installation is very quick, the disruption to local residents was minimal. Very little aroma is created during the resurfacing operation, and an awareness of the local surroundings and heritage was considered at all times during installation.
Rejuvophalt is an environmentally-friendly process as it is cold applied, delivering significant reductions in CO2 emissions against traditional surfacing techniques.
The installation process means there are minimal waste outputs. The process avoids excavation reducing vehicle movements around the site, also with no hazardous waste produced.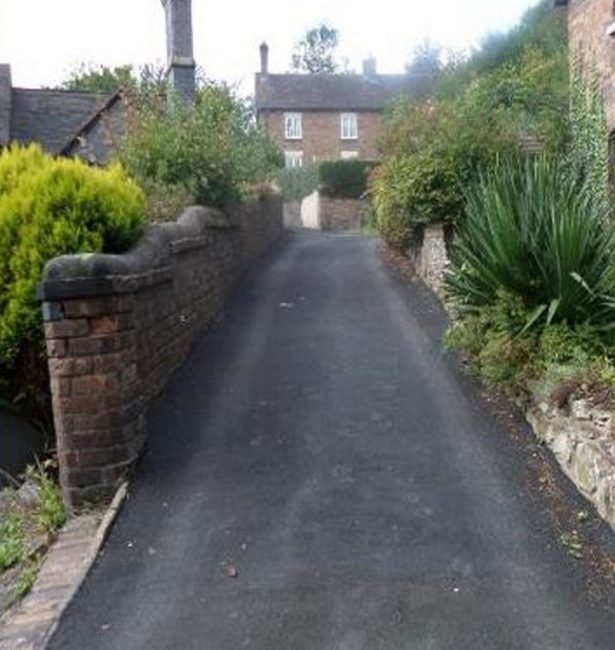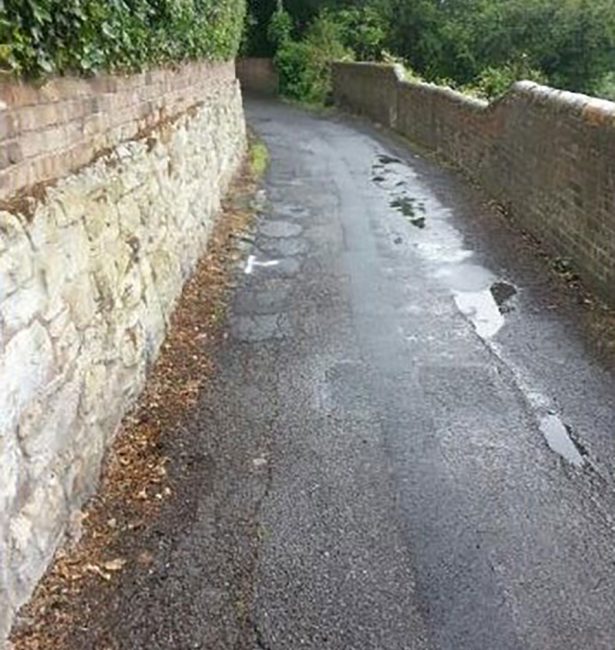 Drag the above slider with your mouse to reveal the images...