Collaborating with suppliers to develop our custom-built delivery system
Rejuvo JPCS is committed to delivering fleet of foot surface repair and maintenance services of exceptional quality.
To ensure every application meets our rigorous standards of appearance, uniformity and durability with minimal disruption and impact to the local community, we have developed a unique, custom-built delivery system – Rejuvokit –specifically designed to optimise onsite delivery and application of all our Rejuvo products.
Rejuvokit in the making
Watch our video below to see how our custom made Rejuvokit is built...
Rejuvokit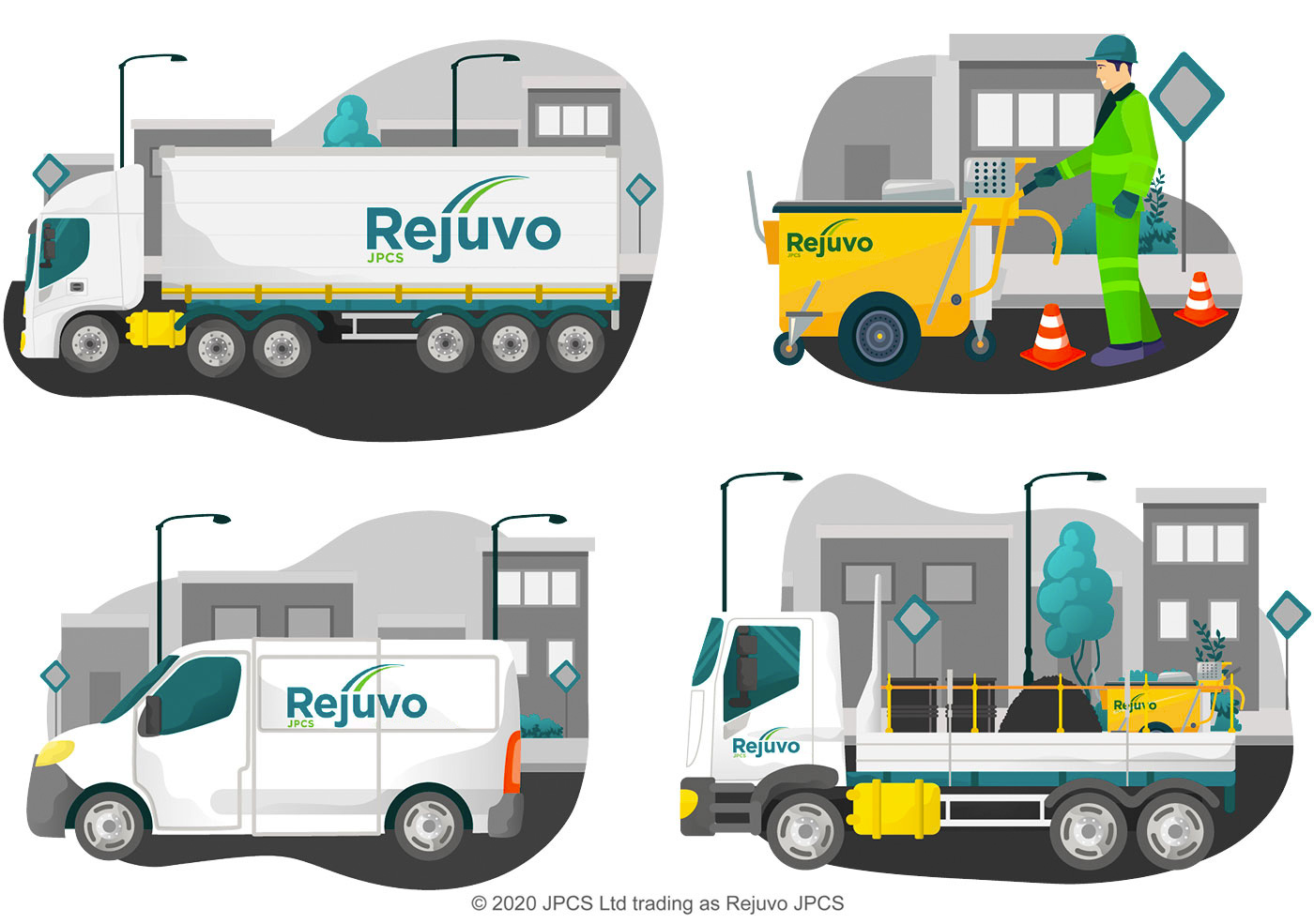 Safety is at the heart of everything we do
As part of our ongoing commitment to innovation we are continually modernising across our work streams from the offices we work in to the vehicles we drive.
Our specially configured fleet of lorries are FORS-compliant with bespoke safety features to ensure the safety of other road users and to minimise risk to our colleagues and the local community during onsite installations. Reflecting our commitment to safety, we are extremely proud of our clean operator's license and our record of compliance for more than 25 years.
Excellence through innovation
In a rapidly evolving industry subject to continuous improvements in safety, innovation is essential to lead the way and add value for customers and communities.
Our strong partnerships with suppliers and our commitment to continuous review and improvement of our Rejuvokit ensures we remain the best at what we do and are the trusted preferred partners for our customers and the communities we service.
Learn more
Read our Rejuvophalt and Rejuvopatch case studies to learn more about how we deliver our products to the most difficult to access areas
View Case Studies