The Project
To repair the deteriorated and oxidised surface of Platform 2 at Ashbury Railway Station to ensure a safer surface for platform users, along with waterproofing the surface to reduce future defects.  
The Challenges:
Detailed planning was particularly important at this location to overcome the access difficulties. Platform 2 is only accessible via a footbridge and a total of 109 steps.
Rejuvoflex is BBA Hapas certified and CE marked, and was developed as a cold-mix, hand-applied micro-asphalt solution that aims to reduce the financial cost, time, and environmental impact associated with traditional hot-mix resurfacing solutions.
Application of Rejuvoflex is a manual operation, therefore meaning no excessively large or noisy machinery is required and the process is vibration free. This means the product is highly suited to the rail sector.
The bespoke JPCS pedestrian mixers, weighing 305kg, are excellent for use in inaccessible sites, enabling station landlords to maintain sites that are not suited to traditional surfacing methods.
The product is cold mixed in the pedestrian mixer, and is then directly discharged onto the platform surface to be hand applied.
As night-time possession had already been gained for the station, Rejuvo JPCS were able to transport the pedestrian mixer across the line using a temporary platform. With effective planning, Rejuvo JPCS worked collaboratively with Network Rail to ensure work began on time, and was completed as quickly as possible. This approach eliminated dependencies on external deliveries and meant the maximum amount of work could be completed within night time possession. The process was completed as efficiently as possible, saving time and money through effective planning.
The Result
As a result of Rejuvo JPCS installing Rejuvoflex at this location, the following key benefits were realised:
A significant improvement to the aesthetics and condition of the platform was achieved.
Cost savings of approximately 16% in comparison to traditional asphalt resurfacing.
Quick installation meant minimal disruption to passengers, the new platform was available for use within 1-2 hours of re-surfacing.
The combination of no excavations being required with the use of Rejuvoflex as a no dig solution, and the use of cold mix micro-asphalt products, meant 93% less CO2 per tonne was produced compared to if traditional hot mix surfacing materials were used. The levels of embedded carbon and energy associated with maintenance works was dramatically reduced.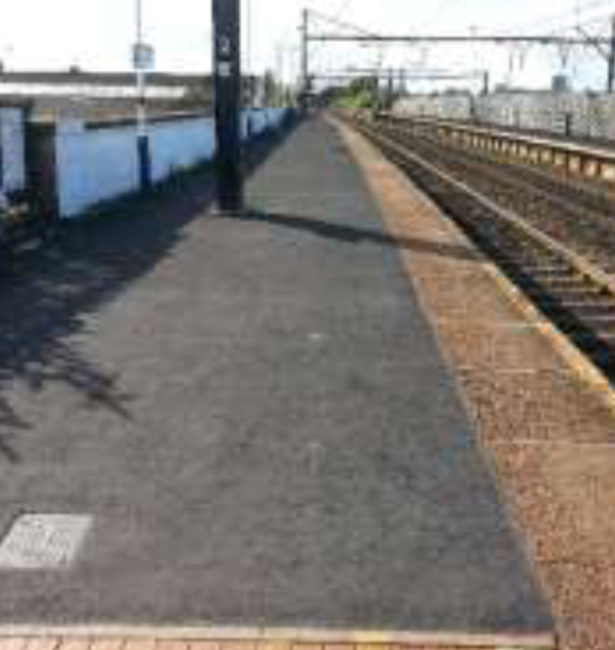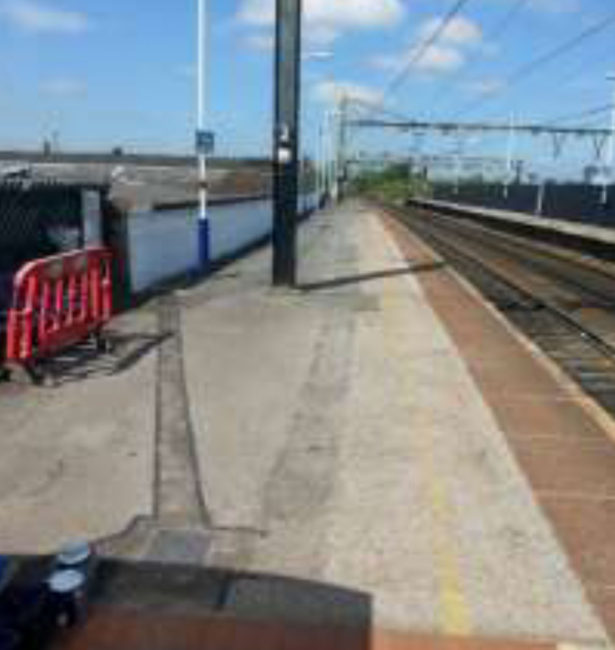 Drag the above slider with your mouse to reveal the images...